Well I'm into the final stretch of filing. I gave my attorney all the details of my financial history & we should be set to file before the end of the month. It's a little bit… exciting… or terrifying?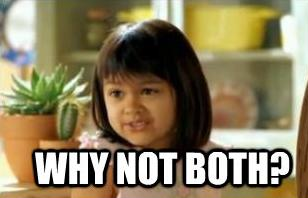 I'm looking forward to the chance to get my financial life in order & everything back on track. It's still a little scary, but at least it's getting done & will save our house. It's a little funny to me that the first steps I had to take to file were very similar to the first steps in Your Money or Your Life by Vicki Robin & Joe Dominguez (which I will refer to as YMYL from here on). Both processes have you start by looking at all your finances. Bank accounts, CC debt, 401ks, old accounts you forgot about, HSAs, etc. It all gets piled together & submitted for bankruptcy, & evaluated for YMYL. It was a little sobering to physically print off all my CC account pages (just the statements) & see just how much I had accumulated. It also helped me really see how much of a consumer I've become. I never thought of myself that way & even felt proud that I wasn't the kind of person who would "need" the newest phone or gadget.
Then I realized how much money has come through my hands & slipped away… now I want to sell everything I can, get rid of useless clutter, & trash what I can. I see the items I've purchased as nothing more than reminders the time & effort required to purchase them. That $300 camera is more like a whole 40 hour week of work. That $3 candy bar is actually like an hour of life energy! (I haven't actually found my 'real hourly wage' or energy equivalent but you get the idea.)
So now that this journey is really, truly starting I feel… conflicted a little bit. I realize I have a spending/consumerist problem, but I keep wanting to buy things. I feel almost like I don't believe that this will help me in any way, let alone save my house. I also feel like it will allow me to actually LIVE my life again. (I've been nothing but a bland ol' homebody since 2020 but somehow still racked up a bunch of debt!) The emotional rollercoaster I'm on is not a lot of fun. I'm hoping the more I educate myself the more confident I will feel about finances in general. I want to be debt free & no longer a slave to credit card bills & loan payments. I dream of a day where I can have fun & not worry that it will break the bank.
I'm cautiously hopeful this bankruptcy will improve my finances moving forward. I don't expect a magic & immediate change, but hopefully things will be alright.